Picnic Shelters
Welcome! Thank you for considering the Seneca Parks as a site for your next party or event.
Seneca Parks maintain 3 picnic shelters at different park locations. There are shelters at the following parks: Fruth Outdoor Center (shelter house), Garlo Heritage Nature Preserve (shelter house) and Tiffin University Nature Preserve (gazebo).
Garlo Shelter House
Picnic Tables

Electricity

Charcoal Grill

Vault Restroom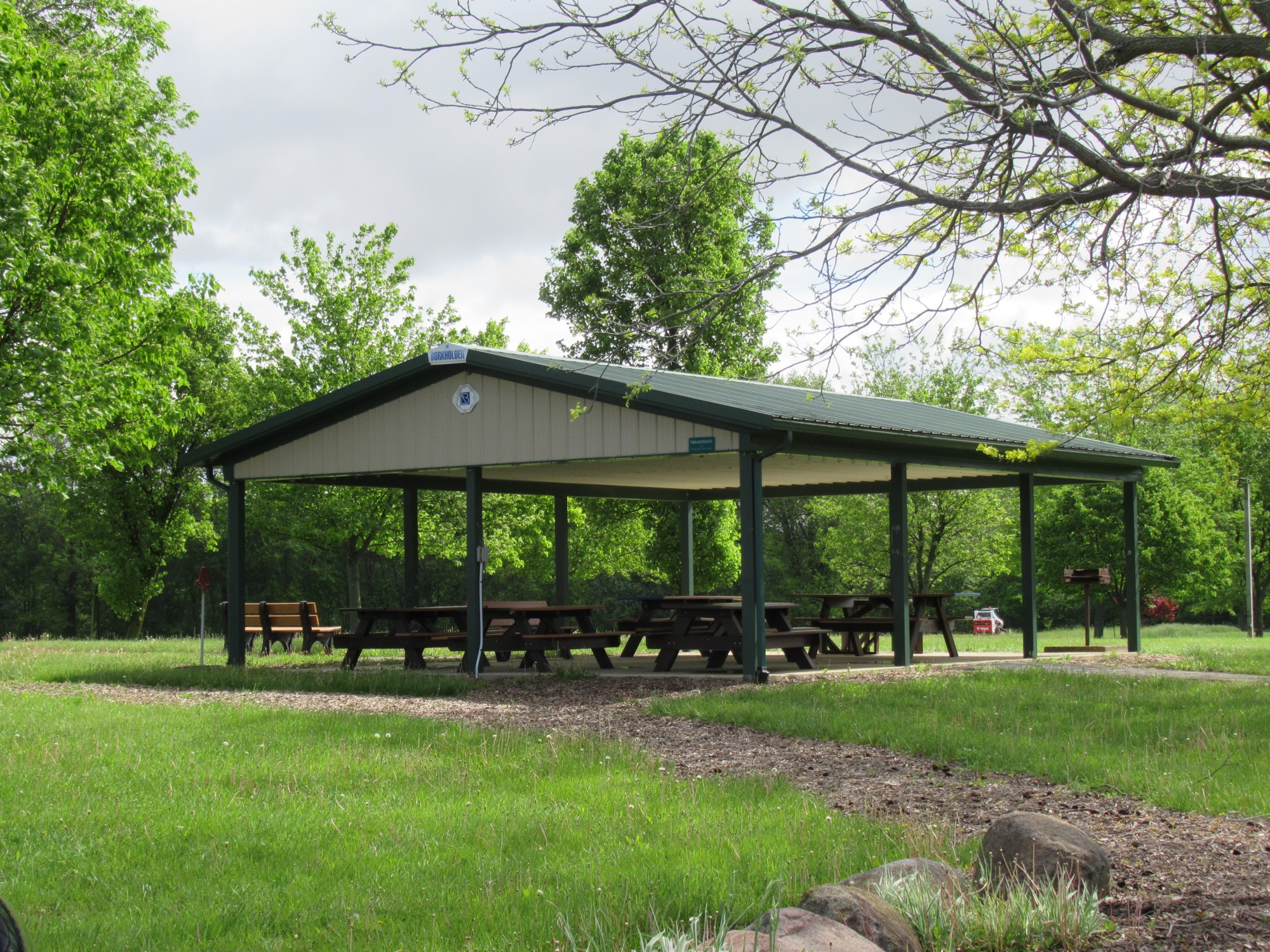 Reservations:
The picnic shelters can be reserved when not in use for a park event. Shelter reservations have priority use. Otherwise, shelter use is on a first-come, first-use basis. Reservations are highly recommended for all shelters. Reservations can be made with the Park District by calling (419) 447-8091 or emailing info@senecacountyparks.com or can be made in person during office hours. Office hours for the SCPD Main Office are 8:30 am to 4:00 pm Monday - Wednesday.
Pricing
Shelters/Gazebos: (sunrise - sunset)
$50
Shelter Rental Agreement
Activity Reservation Form
Other Park Areas: (sunrise - sunset)
$50 - under 50 people
$75 - 50-100 people
Special Events:
Anyone wanting to use SCPD park properties for any event other than the use of facilities listed above must complete a Special Use Permit Application for approval. Fees and charges may apply. Contact the park office at (419) 447-8091 or emailing info@senecacountyparks.com for more information.
When planning events, please keep in mind that parking is limited at most preserves, and we utilize a carry-in/carry-out policy for trash, as we have no trash receptacles in our natural areas.